Ask Pharmacist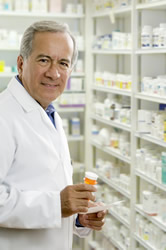 Here you can ask our pharmacists the questions you like about any drug-related problems or inquires you have. Just use the form below and we will reply to you as soon as possible.( within three working days in most cases.)
You can also contact us by phone if you prefer.
There is always a pharmacist to assist you !
Important notice: Our advice is given as a guidance only, and does not replace personal medical care by your doctor. In cases of emergency, go right away to a health care professional or a hospital and do not await our response as it may be delayed due to some technical reasons. We shall not be held responsible for any harm caused by misunderstanding of our advice.
Search Site
Custom Search
Advertisement